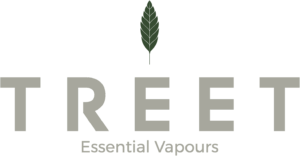 CBD White Label program
TREET offers white label CBD products that you can re-brand as your own, giving you the freedom to set your own pricing and grow your business.
About White Labelling and Private Label
'White labelling' is the practice of putting a different brand on a product than that of the original producer. We estimate that over 90% of European CBD brands on the market today are produced under white-label service. Starting a white label brand can have a number of advantages over reselling an existing brand.
Build Your Own Brand
The first advantage is the most obvious one: it's your own brand. By opting for white labelling your own brand we will supply fully formed products to you that have no branding (including packaging) This gives you the opportunity to put your own signature touch on the product to sell as your own.
If clients already trust your branding, this trust will automatically transfer onto the new products as well. Consumers love what they recognise, so if they already love your brand, they will be happy and excited to see the brand they know on the product they want.
It's also possible that although your brand doesn't have a lot of recognition yet, you know the look and feel your product should have. You did your market research, you know who you are aiming at selling your products to, and you also know what the look and feel of the products should be. Creating a match between what your customers are looking for and what your new brand looks like is a good recipe for success.
Set your own pricing structure
Another benefit of having your own brand is that you control the pricing. We will will supply your products at a low set price giving you sufficient room for markups and increased profits.
When you sell CBD products under your own label, you are not bound by anybody else's pricing structure. This leaves you free to tailor the price at which you sell your products to the needs of your company and the way you are marketing.
All of the products you find on our website are also available for white labelling. Beyond that, if you desire a certain specific percentage of CBD, or a custom-made formulation, we will gladly create that for you. Because our partners already have the needed certification, your products will be immediately ready to market.
We will help you design your brand
If you have your own in-house designer, we simply send you the formats of the labels and boxes, so they can update the files with your logo and design, and send them back to us for printing.
If you don't have an in-house designer, we will help you with this part. Just send us your logo and any preferences you have for the appearance of the products. We work with a number of highly talented designers.
If you are interested in stocking TREET branded products please check our wholesale page for more information.
For more information on products that we offer and price lists for white labelling please use the contact form below, outlining your enquiry: